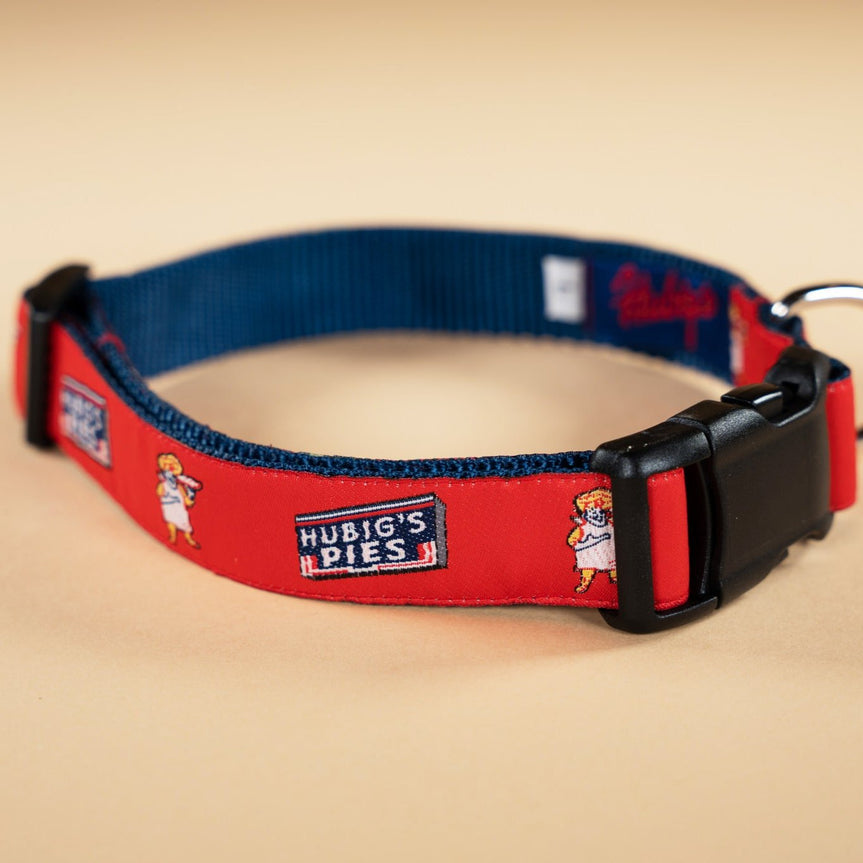 Hubig's x NOLA Couture
Woven Ribbon on durable 1" Nylon Webbing. Silver Nickel and Plastic Hardware for attaching a leash.
Extra points if your dog is named Hubig.
Small fits 9″ to 15″
Medium fits 10″ to 17″
Large fits 12″ to 21″
XLarge fits 15.5″ to 25″
Pies will ship separately from apparel and other goods.